on Campus Etiquette
When riding a bike on campus, it is important to be safe and considerate of those around you. When in doubt, remember these three principles: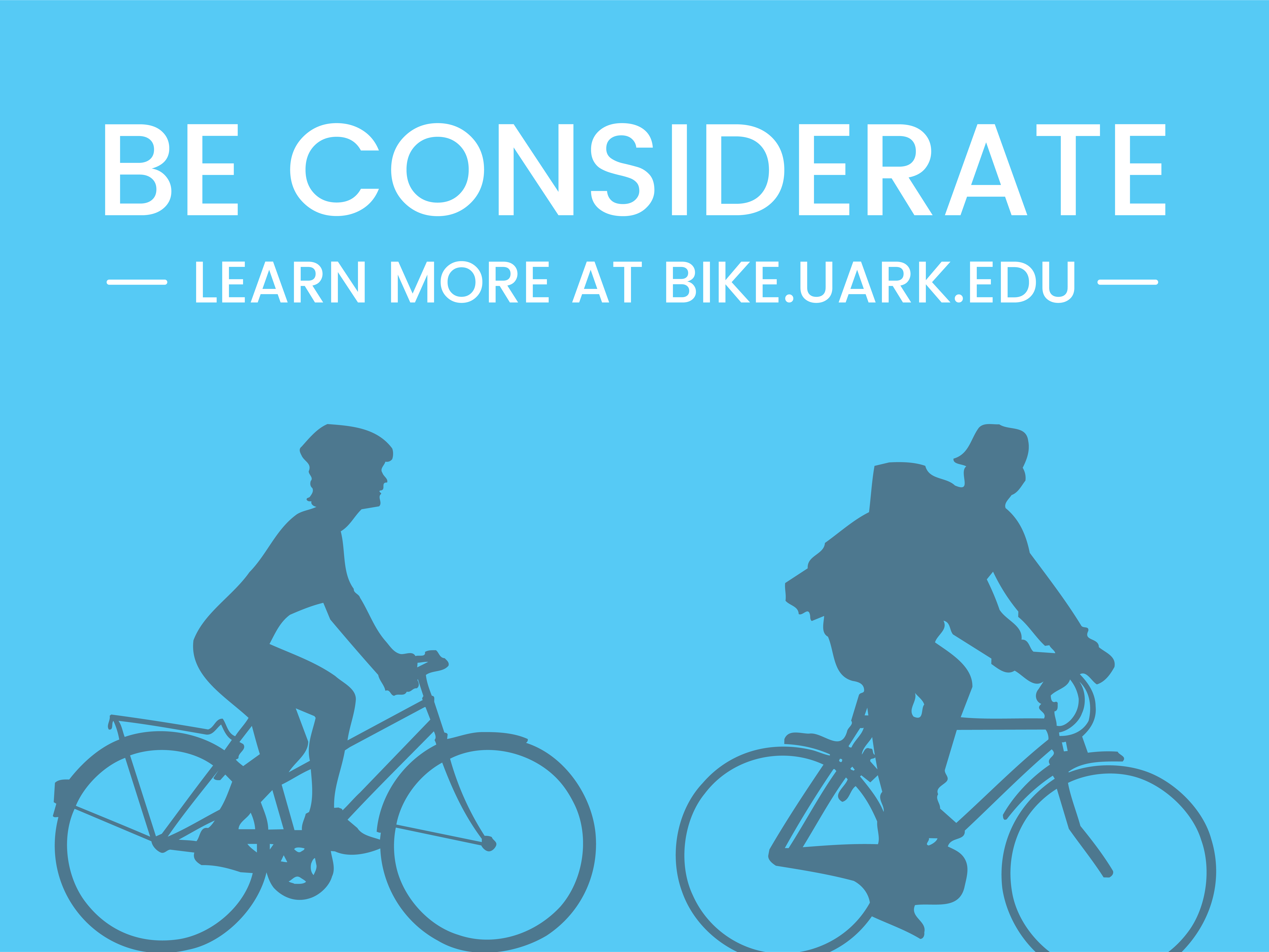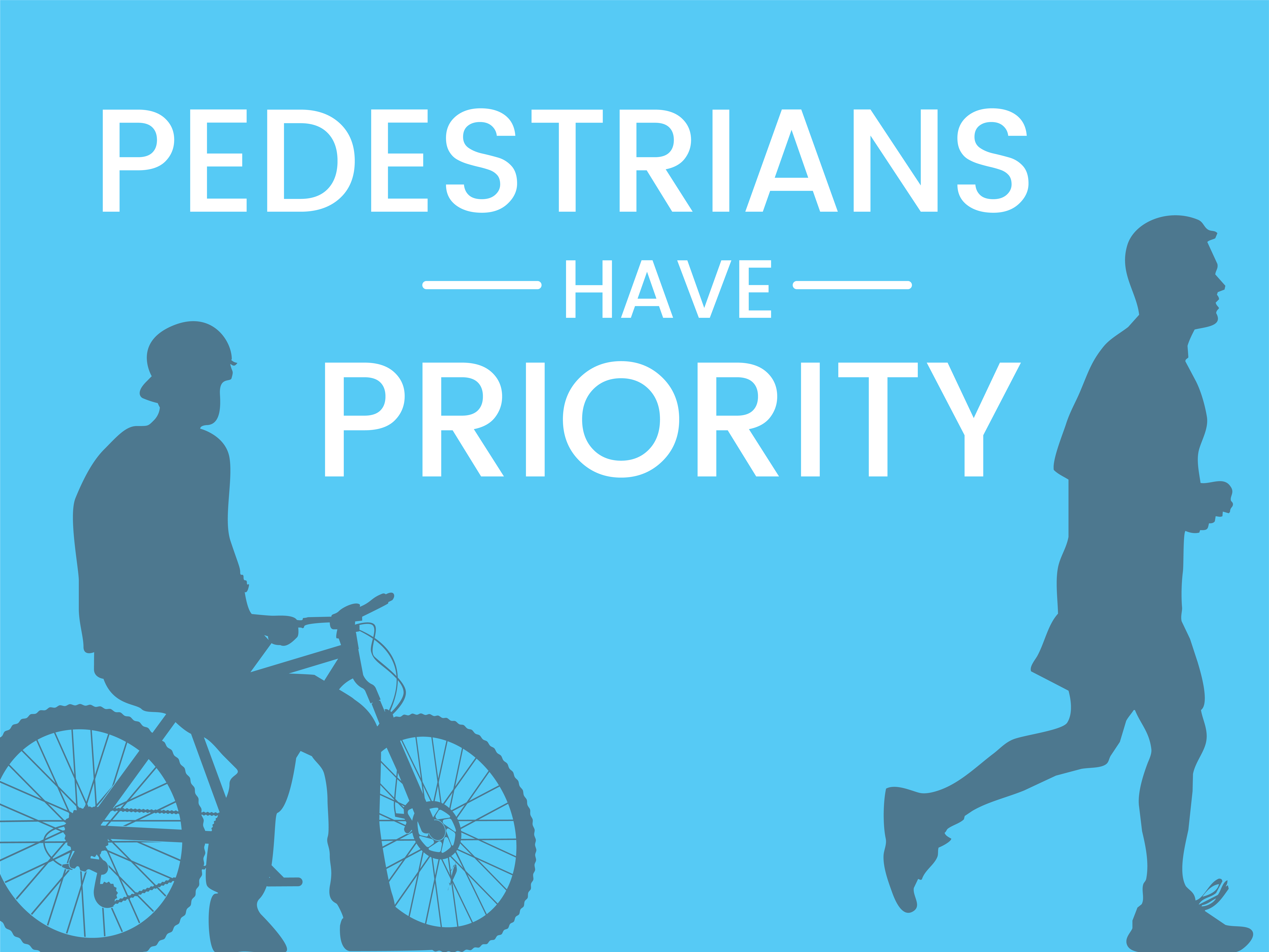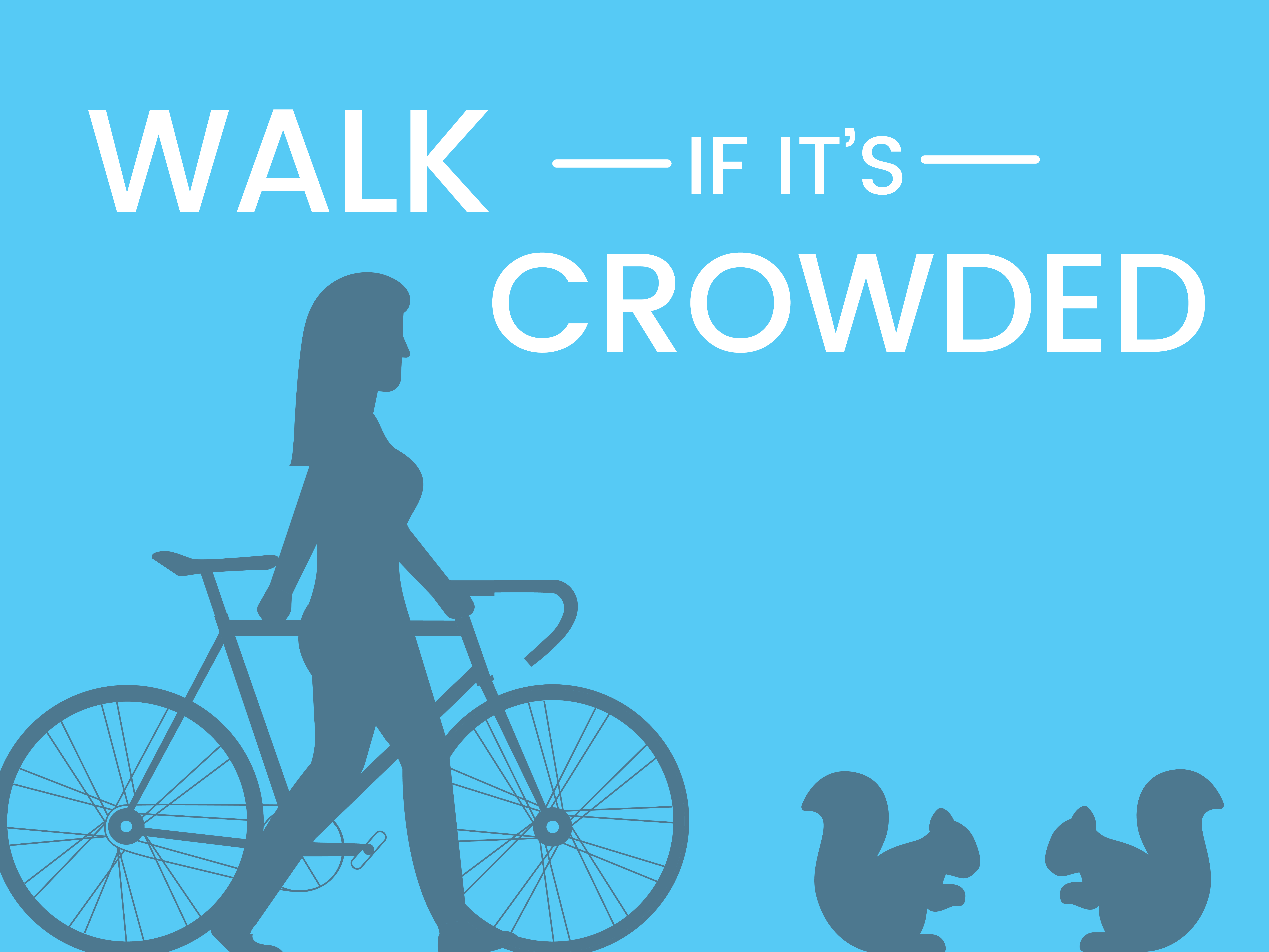 For more information on safety and etiquette, visit The League of American Bicyclists' Ride Smart page. For details on University policy and regulations, see the city municipal code and the University of Arkansas's Parking and Transit website.
On campus mountain biking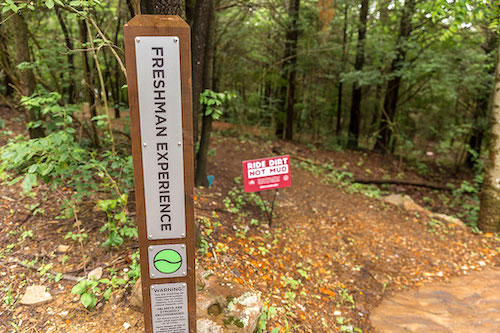 In 2018, the University of Arkansas began collaborating with Progressive Trail Design and the Walton Family Foundation to establish a new natural-surface trail system on campus. The first of these trails is the Oak Ridge is a wooded hillside between the Walton College of Business and Clinton Street.
Informal paths were reclaimed and replaced with a sustainable trail system that enhances the safety and aesthetics of the Oak Ridge. The updated system of paths includes decomposed granite trails, cedar steps, flagstone trailheads, and gateway mountain bike trails such as the freshman experience pictured below. The finished product is durable, low-impact, scenic, and fun for users.
The work is supported with a grant from the Walton Family Foundation along with U of A matching resources for site work and land allocation. A public ribbon cutting was hosted on of the Oak Ridge Hillside in May of 2018.
Check out the mountain bike trails homepage!
Bike-Friendly University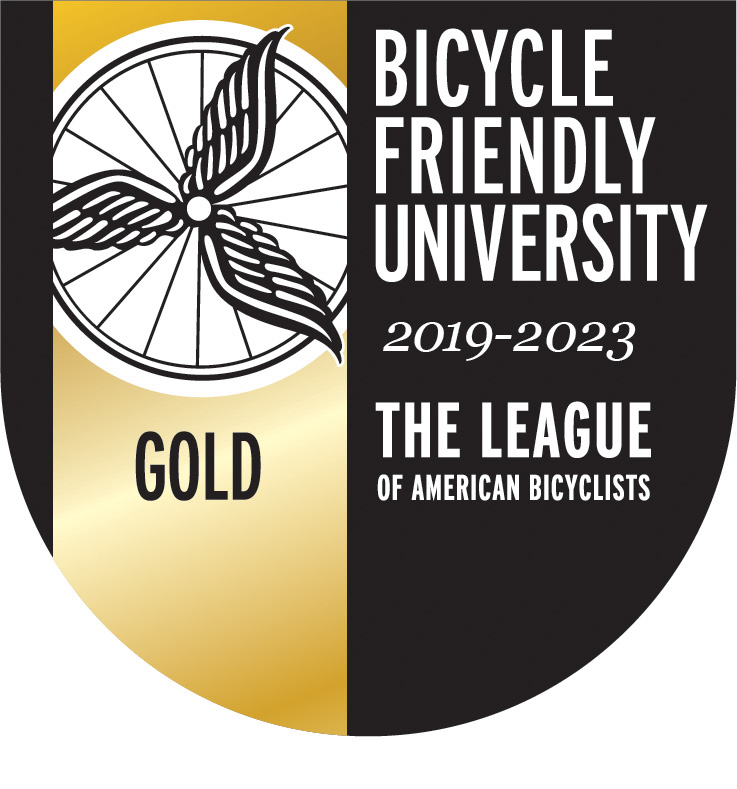 The League of American Bicyclists certified the University of Arkansas as a Bicycle-Friendly in 2016. In 2019 the U of A was given a gold rating. The League of American Bicyclists is a nationally recognized organization that bases its awards on the following 5 characteristics; Engineering, Education, Encouragement, Enforcement, and Evaluation.
Equity, Diversity, and Inclusion - To truly achieve the vision of a Bicycle Friendly America for everyone, Equity, Diversity & Inclusion (EDI) are the essential lenses through which all other elements must be viewed.
Engineering - Campus has made a significant investment in its bicycle facilities and has invested in making the streets around the campus bicycle friendly. Engineering standards meet the currently recognized safety standards and regular training is provided for staff.
Education - Bicycling educational materials are provided to all students, staff, and faculty. Safety classes are offered on a regular basis and the campus actively promotes safe bicycling.
Enforcement - Officers are familiar with laws relating to bicyclists and work with the bicycling community on campus to disseminate safety information to motorists and cyclists. Some officers are patrolling on bikes and provide safety outreach on-bike.
Evaluation - A significant percentage of students, faculty and staff bike to campus more than twice a week. Goals have been set for campus-wide bike use.
Check out the feedback from our 2019 review, or visit the League of American Bicyclists website for the full list of 2019 Bicycle-Friendly Universities.