LOW-IMPACT Transportation
The UA Office for Sustainability, in partnership with UA Transit and Parking and Sightlines, a third-party analytics company, coordinated a 2019 mode share survey as part of the University's greenhouse gas emissions tracking. The questions asked related to transportation habits, opinions about carbon emissions, and general satisfaction with transportation on campus. The last survey of its kind was conducted in 2014 mode share survey. The observed increase in alternative transportation options by UA affiliates was significant and inspiring. The 2019 data shows the drive-alone number at 35% for off-campus students and 45% for faculty and staff. Meanwhile the percentage of commuters using alternatives such as bicycling, walking and transit had a net increase of 34% among faculty and staff and a 16% increase among off-campus students in the 5-year period.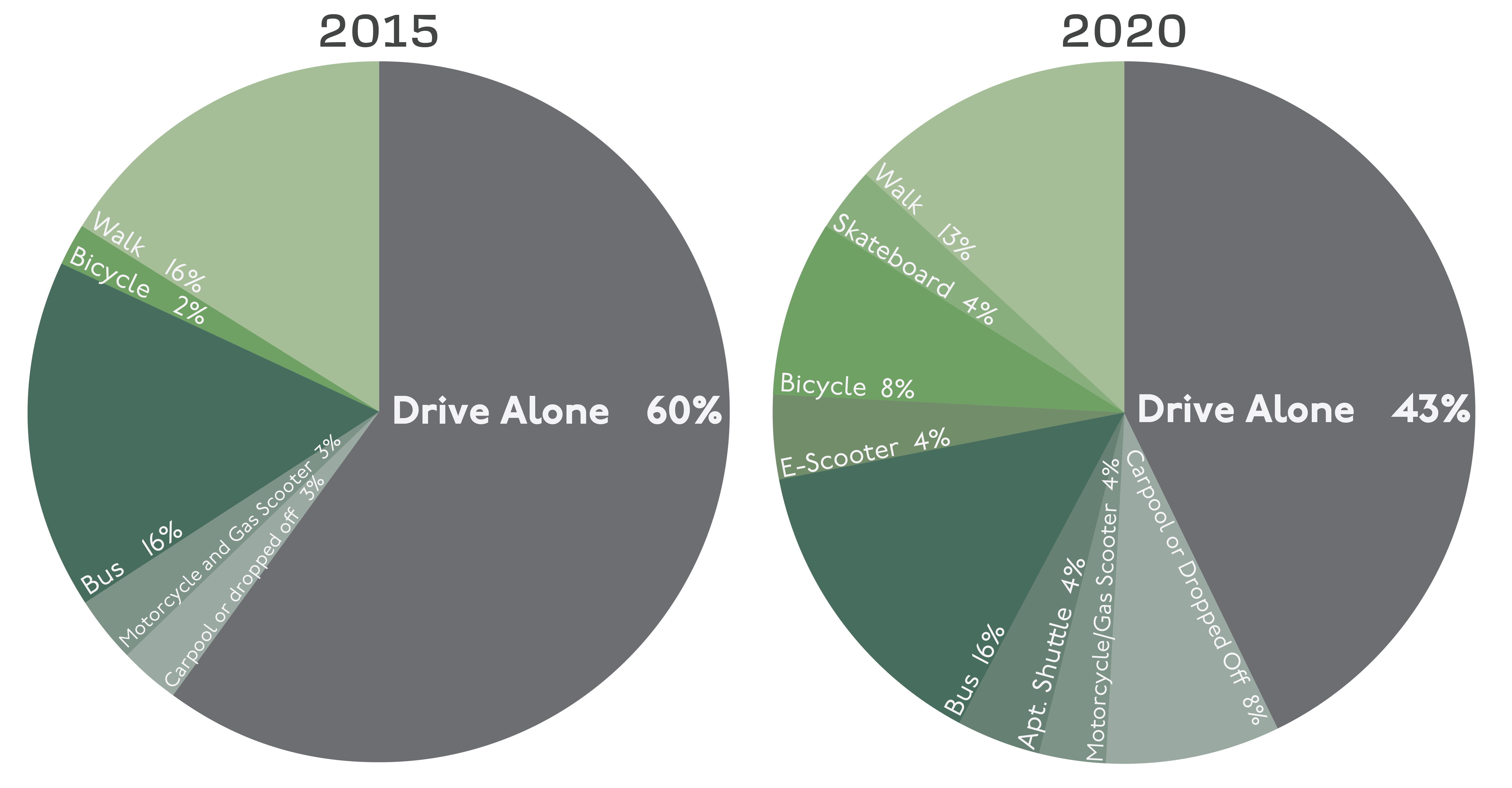 BEING LOW-IMPACT
More than 30,000 people commute to and from the University of Arkansas Fayetteville Campuses on a daily basis. There are extensive environmental, social and economic impacts of moving this many people to and from our campuses. The Office for Sustainability's transportation work focuses on decreasing dependence on single occupancy automobiles while promoting more sustainable transportation options such as walking, biking, buses and carpooling.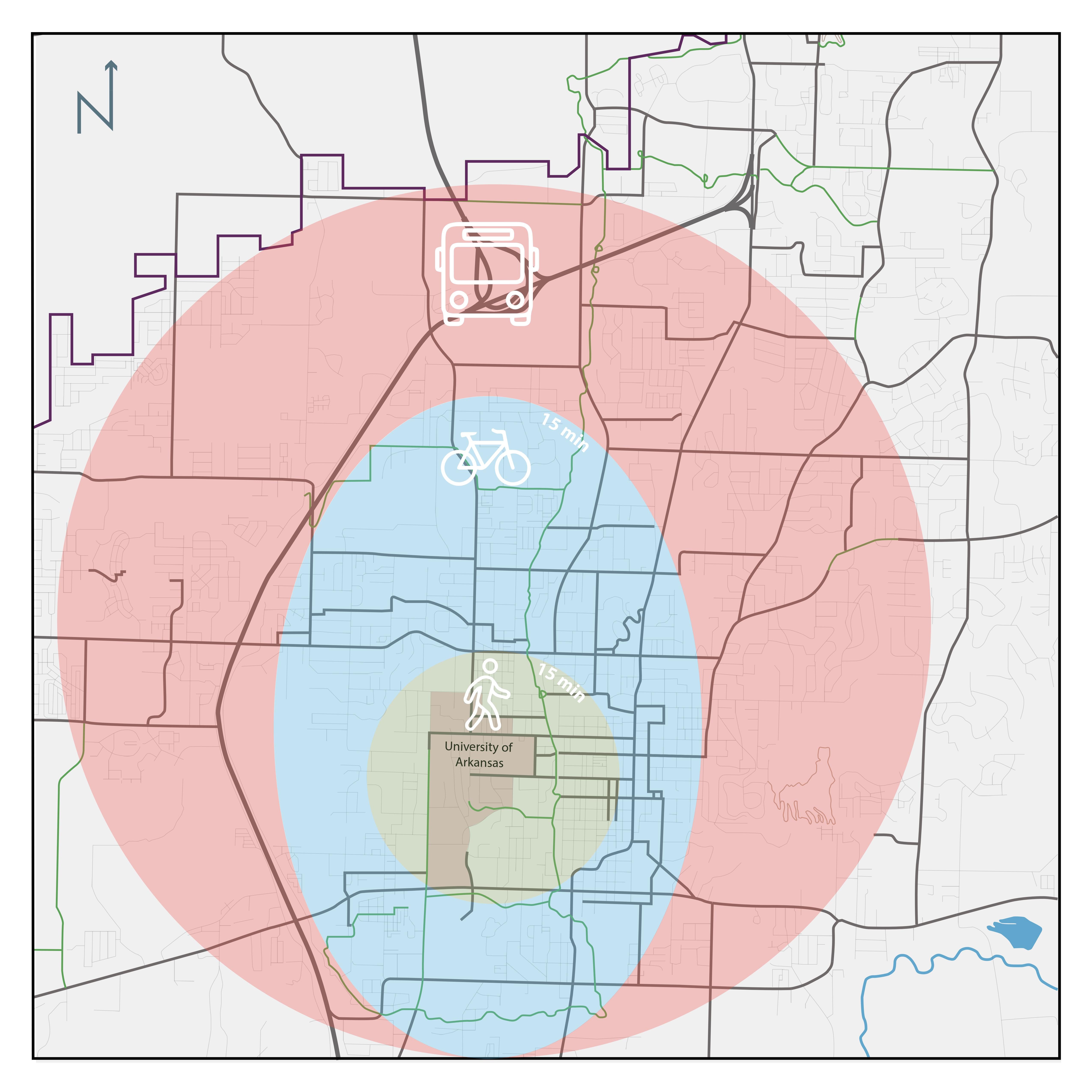 Commuter Menu
If you want to identify the most efficient way to commute to campus, but don't know where to start, we will find the appropriate mode of transportation for your commute depending on a variety of factors. For customized evaluation of your commute we invite you fill out a commuter menu. We're happy to provide you a personalized door-to-door analysis from your home to office or classroom.
Below are pre-made menus for popular apartment complexes. Check it out and see what the most efficient way is for you to get to campus!
| | |
| --- | --- |
| Name | Best Method |
| Coming Soon | Coming Soon |