LOW-IMPACT Transportation
More than 30,000 people commute to and from the University of Arkansas Fayetteville Campuses on a daily basis. There are extensive environmental, social and economic impacts of moving this many people to and from our campuses. The Office for Sustainability's transportation work focuses on decreasing dependence on single occupancy automobiles while promoting more sustainable transportation options such as walking, biking, buses and carpooling.
Alternative transportation methods benefit the University community by easing traffic and parking demands while reducing our environmental impacts from our transportation habits. According to the 2015 University of Arkansas Transportation study 18 percent of UA affiliates engage in active transportation to and from campus. The University of Arkansas Office for Sustainability has adopted a goal of 25 percent active transportation mode share by the year 2020.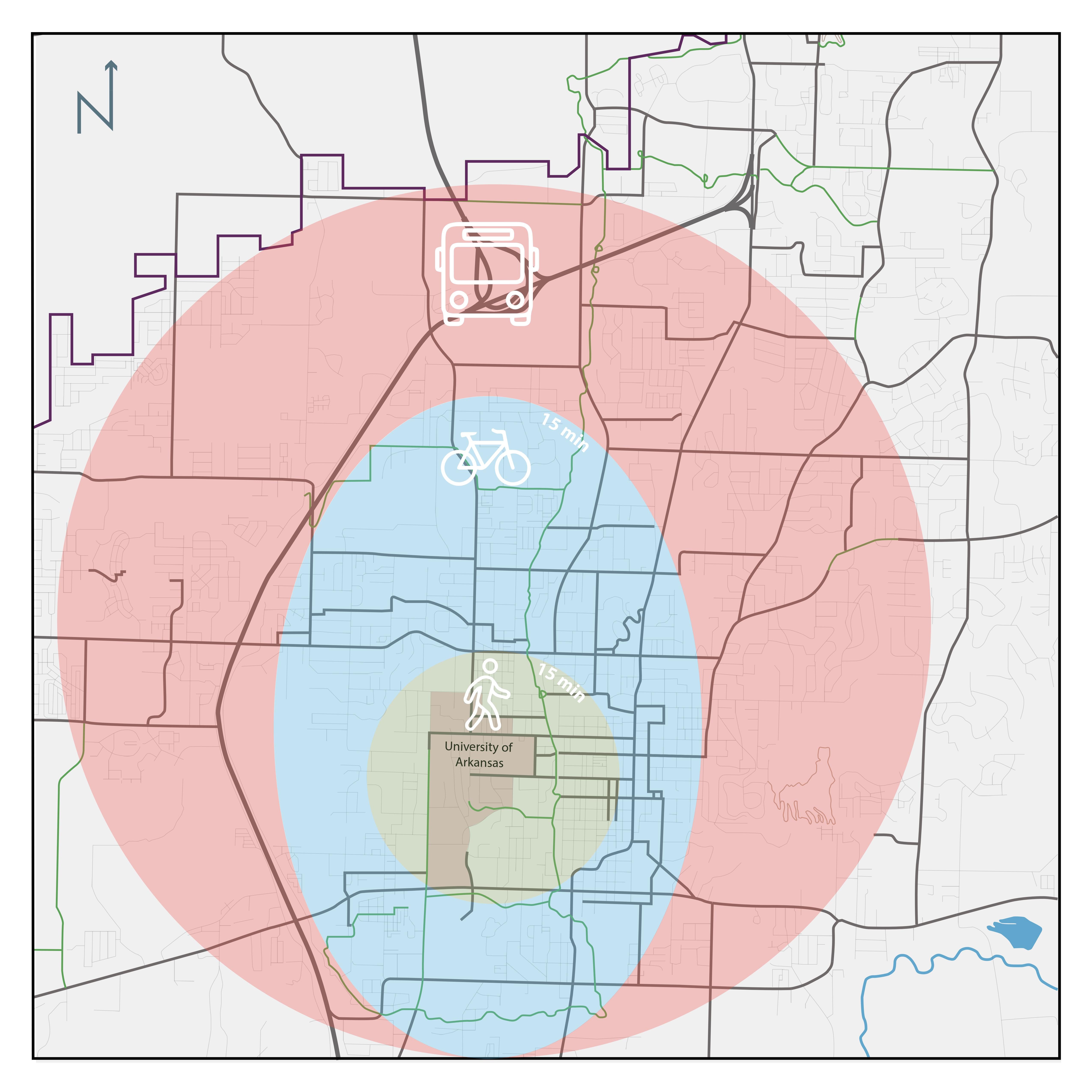 Commuter Menu
Finding the appropriate mode of transportation for your commute depends on a variety of factors. For customized evaluation of your commute we invite you fill out a commuter scorecard. When planning your next trip, consider your walking, biking, and transit proximity to campus, which the map above illustrates.
Below are pre-made menus for popular apartment complexes. Check it out and see what the most fuel-efficient way is for you to get to campus!
| | |
| --- | --- |
| Name | Best Method |
| Coming Soon | Coming Soon |