University of Arkansas Zero Waste Goal
The University of Arkansas plans to achieve 50% diversion by 2021, 70% diversion by 2027 and 90% diversion from landfill by 2040. This means that at least 90% of discarded materials at the University of Arkansas must be diverted from the landfill. This is achieved by avoiding landfill-only materials and actively recycling and composting. Ultimately, our goal is to have less overall to divert and instead focus on aversion.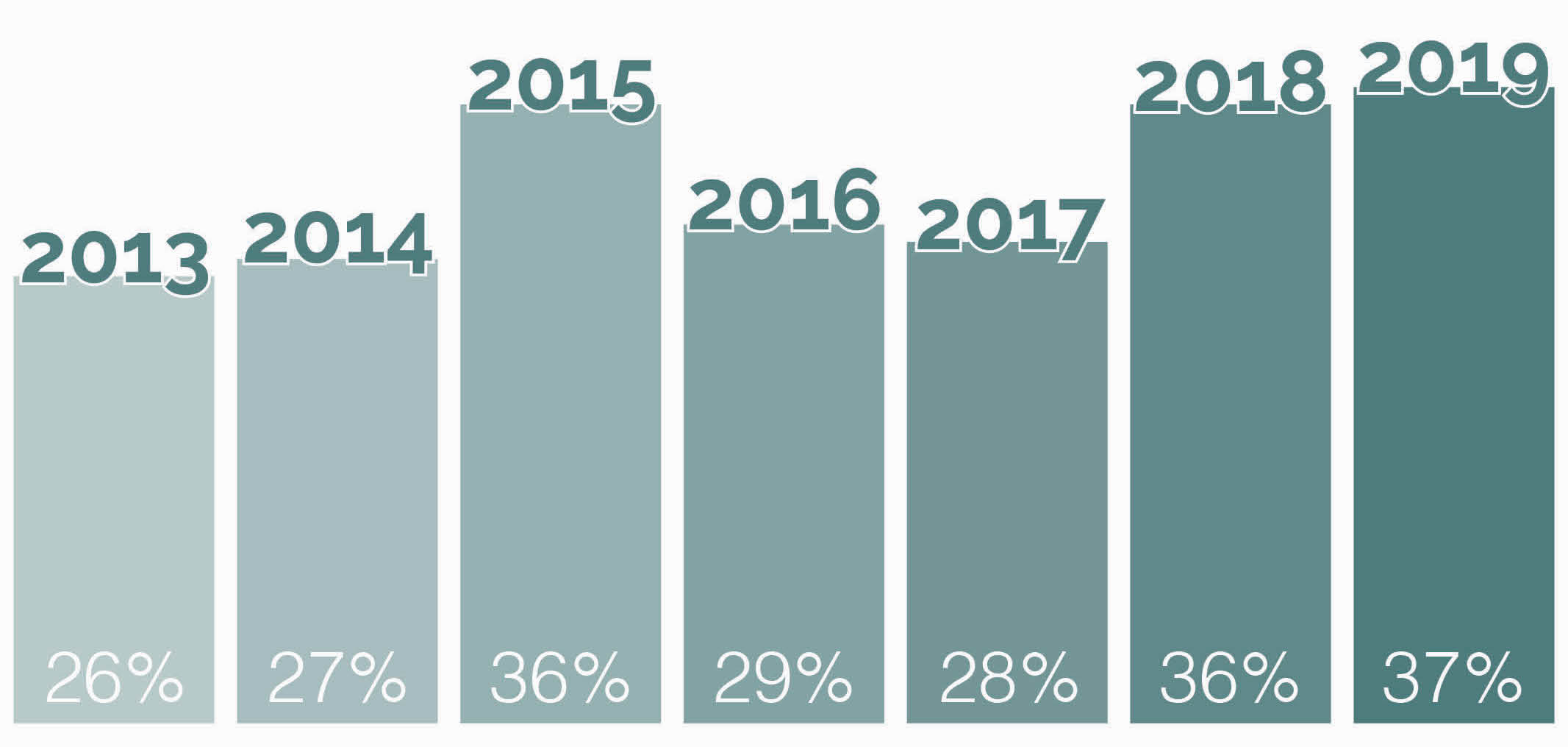 Strategies
Aversion:
Preventing waste before it happens
Achieved through procurement practices and planning
Considers how to dispose of goods before purchase
Avoids waste entirely
Diversion:
Keeping waste out of the landfill
Achieved through surplus, recycling, and composting
Requires infrastructure and education
Still produces an amount of waste
While diversion (recycling, composting, etc.) has the spotlight in pop culture, aversion is a more efficient and sustainable practice. The UofA diversion goals are important, but ultimately we hope to lower the need to divert by raising our aversion rate.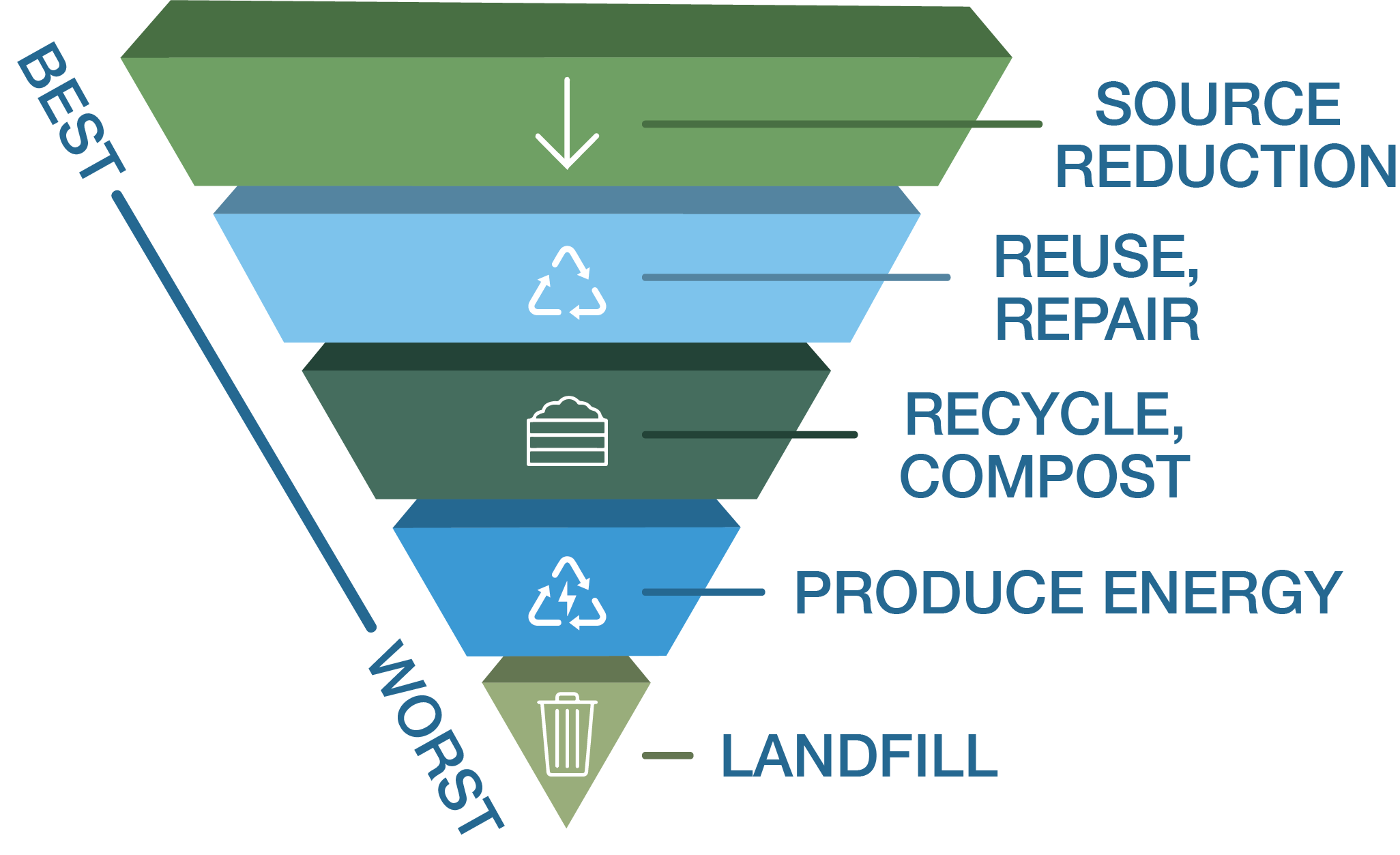 Signage
Below are a set of signs to easily direct users to dispose of their trash properly. Feel free to print your own from the PDFs below.
Zero Waste Events
It All Started with Razorbash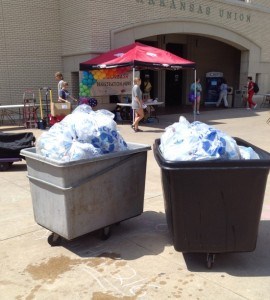 In August of 2014, Razorbash became the first event on campus to officially attempt the zero waste initiative. Although it fell slightly short of the 90% diversion of waste required to be a Zero Waste Event, it managed to divert 76% of waste away from a nearby landfill. Since then, we have had 37 registered zero waste events in the last four years. If an event on the scale of RazorBash, with over 200 vendors and organizations present, can come so close to Zero Waste on the first attempt, the average campus event can rise to meet the challenge.
show your department or organization's commitment to sustainability
gain a new angle for promoting your event
have your event featured on social media by the OFS
have your department or organization featured in the Zero Waste Hall of Fame
help the University of Arkansas reach its Zero Waste Goal
The University of Arkansas hosts many different events throughout the academic year. Some, like Razorbash, are very large, while others are very small, but they all have one thing in common: they all produce waste. The Office for Sustainability would like to see waste diverted from the landfill whenever possible. The university's goal is that event attendees will come to expect standardized recycling service at events across campus. Below are some tips to help make your event low- or no-waste.
Before:
Borrow

Clear Streams

from the Office For Sustainability for waste stations.

Communicate Responsible Event goals with event staff and vendors.

Be conscious of your event location. Events that occur outside in the daytime

use the least energy. Good access to public transit or bike trails is an asset.

Promote using alternative transportation to reach your event.

☐

Limit disposable handouts. If you have a giveaway, choose quality over

quantity.

Make sure all items purchased for the event are reusable, recyclable, or

compostable.

Consider purchasing vegetarian food from locally owned restaurants.

Reduce food waste before it happens:

Encourage guests to bring their own reusable cups or mugs

Serve finger foods

Hand out single use items by request only (straws, lids, napkins, etc.)

Encourage people to take small servings to avoid wasting, they can always

come back for more
During:
Set up waste receptacles in high traffic and visible.

Co-locate bins, every trash can should have a recycling bin directly next to it, and vise versa.

All trash and recycling bins need

signage.

Use clear bags for easy monitoring of waste streams.

"Seed" the bins. Put correct waste items in each bin to show guests what

belongs where.

Have staff manage waste stations, but a well designed and signed system shouldn't need much help.
After:
Donate left over food through Razorback Food Recovery.

Take the recycling to

Razorback Recycling

.

Return checked out and borrowed equipment.

Share your results! Reporting success will inspire others to create their own

responsible event.
Equipment Checkout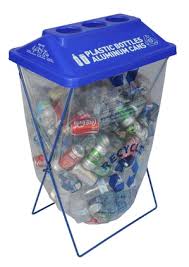 The Office for Sustainability can provide you with up to 20 Clearstream recycling receptacles to use at your event. You may also check out weighing and measuring equipment including bins, a tarp, bags, and a scale. Simply indicate the equipment you will need on the registration form as well as the time when you will be picking up the items. All equipment rentals are free of charge and subject to our Equipment Checkout Policy.
Please note: If you intend to collect organic materials for composting, you must make your own arrangements with a composting facility. The sign is provided for your convenience in the event that you are making your own composting arrangements.
Banner
Take advantage of our Zero Waste Event Banner to clearly communicate your zero waste goal to your attendees. The banner measures 6 feet by 2 feet and has grommets in all four corners for easy hanging.

Equipment Checkout Policy
All equipment must be checked out in-person; be prepared to provide full contact information of the person checking equipment out.
The individual must be a member of the University (i.e. have a University ID) to check out equipment.
The maximum equipment loan period is 7 days (unless otherwise noted).
Equipment must be returned within 48 hours of the event.
Equipment is not available for checkout during semester breaks; we use this time to service and inventory all of our equipment.
When you check something out, you assume personal, financial liability for the item; do not give it to anyone else.
Equipment Replacement Policy
If equipment checked out to you is lost, stolen, or broken, you are responsible for replacing that equipment.