Upcoming Events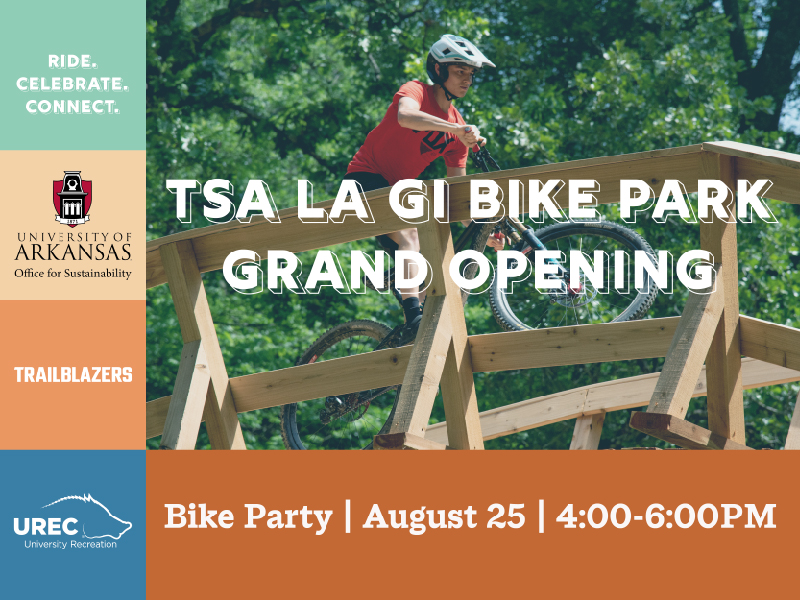 This event is celebrating the grand opening of the Tsa La Gi Bike Park on August 25th from 4pm-6pm located on campus behind the UREC Tennis Center. We will have the UREC Outdoors fleet of mountain bikes free for student use during the event to demo the new park. As well as opportunities to talk with clubs, local organizations, local bike shops, and more. Come join the party with food from KDKs Chicken and Waffles Food Truck and live music from DJ Girlfriend! Bring your student ID to receive a free Tsa La Gi Bike Park t-shirt.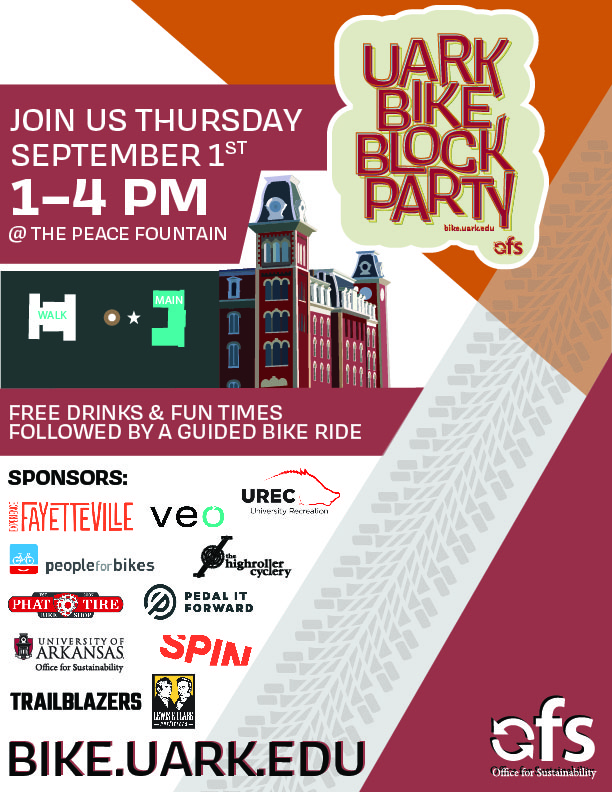 Bike Month
National Bike Month was created in 1956 and is sponsored by the League of American Bicyclists. The University of Arkansas celebrates Bike Month by participating in the National Bike Challenge and providing a variety of biking outreach events to engage with students and visitors tot he UA campus.
The City of Fayetteville also celebrated Bike-to-Work-Week in the third week of May and held several cycling events including the 30-mile Square to Square bike ride between Bentonville and Fayetteville on the Razorback Regional Greenway.
Past Events