Connect the dots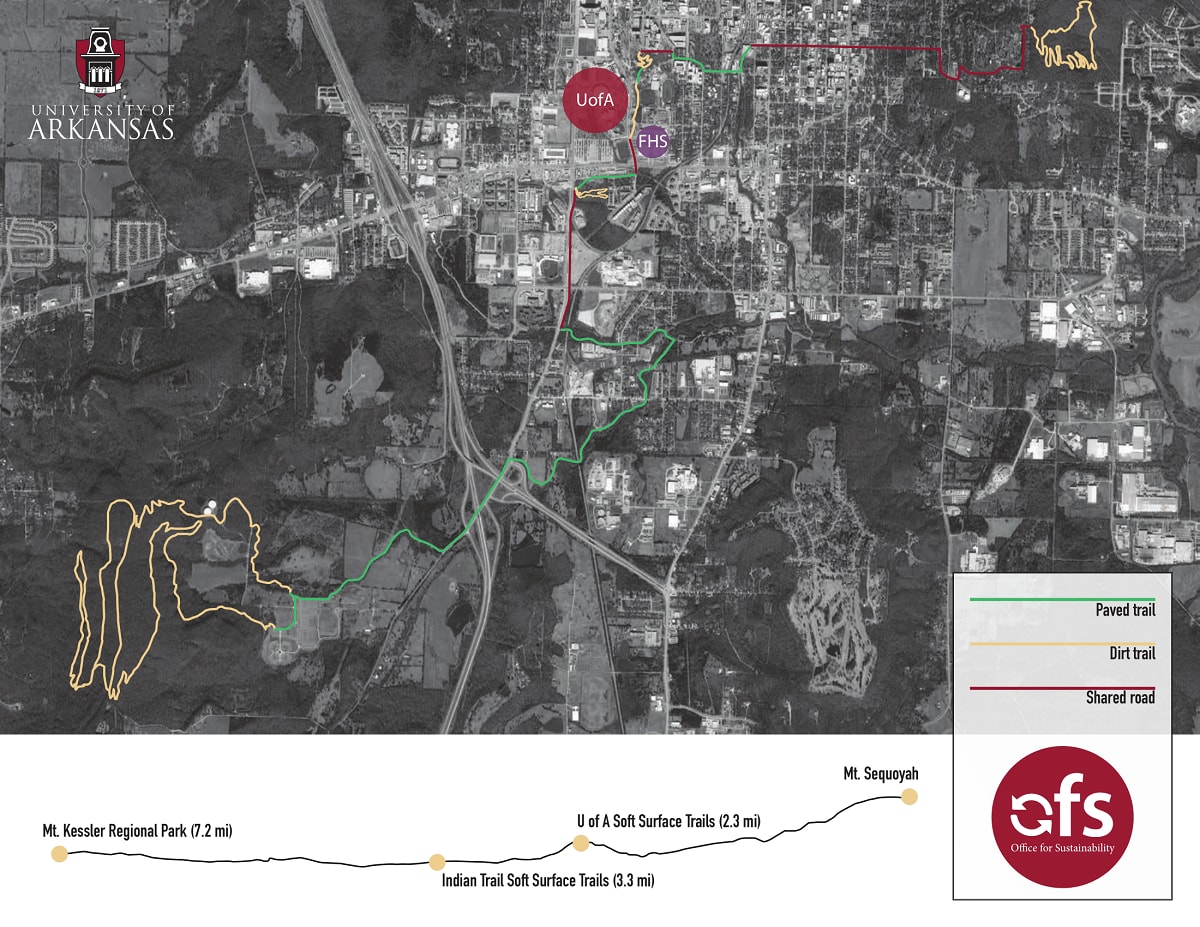 Trail Ettiquite
The following three signs are the key to a successful and respectful mountain bike ride! Please do not ride the trails if they are muddy, if you are leaving tread marks from your tires in the ground it is too muddy to ride. Stay on the trails, and do not litter. Most importantly, have fun and don't forget your helmet!
Oak Ridge Trail system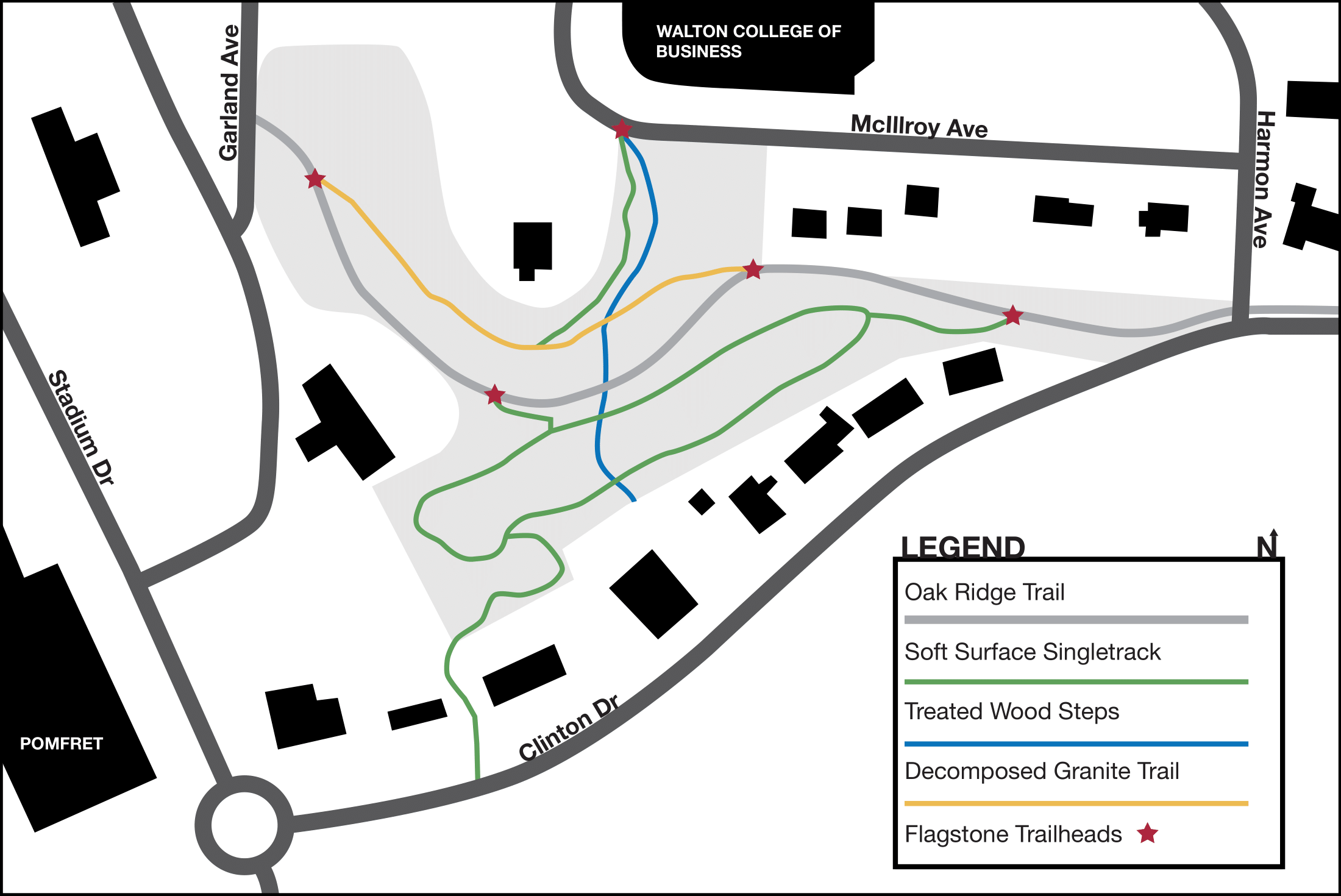 In 2018, the University of Arkansas began collaborating with Progressive Trail Design and the Walton Family Foundation to establish a new natural-surface trail system on campus. The first of these trails is the Oak Ridge is a wooded hillside between the Walton College of Business and Clinton Street.
Informal paths were reclaimed and replaced with a sustainable trail system that enhances the safety and aesthetics of the Oak Ridge. The updated system of paths includes decomposed granite trails, cedar steps, flagstone trailheads, and gateway mountain bike trails such as the freshman experience pictured below. The finished product is durable, low-impact, scenic, and fun for users.
The work is supported with a grant from the Walton Family Foundation along with U of A matching resources for site work and land allocation. A public ribbon cutting was hosted on the paved trail of the Oak Ridge Hillside on Thursday, May 30th.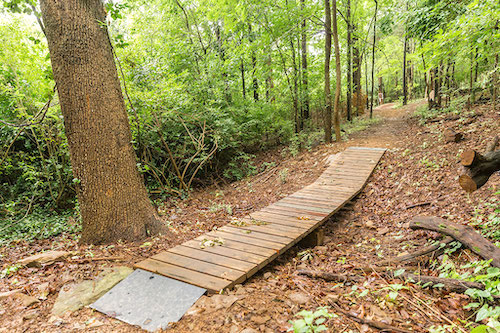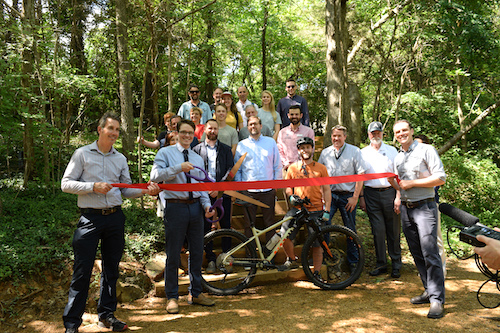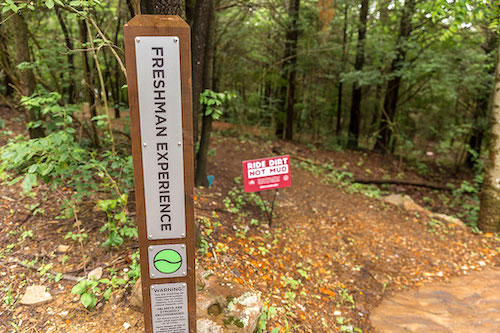 UREC Cycling
The University of Arkansas Recreation Center is a fantastic resource for all your biking needs. The full-service bike shop at UREC Outdoors offers everything from tube changes to complete overhauls, as well as "open stand time" for the do it yourself bike owners. UREC also offers incredible opportunities to explore the beauty of the natural state with regular trips and outings and the chance to meet new people through the UREC Cycling Club.
The UREC bike shop also offers a variety of bike rentals from hybrids to mountainbikes. The current UREC mountain bike fleet is pictured below.
Indian Trail Bike Park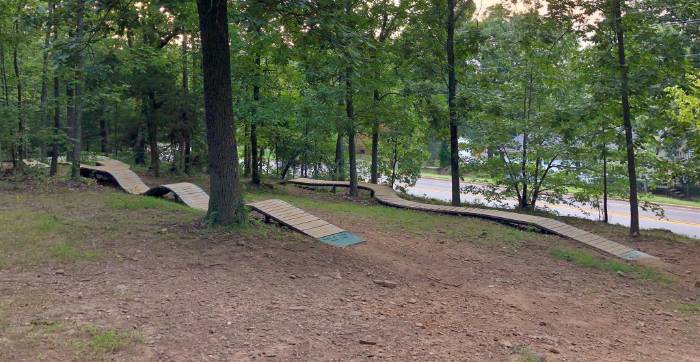 COMING SOON: Indian Trail Bike Park! The nearly 1-mile wooded beginner gateway trail and skills park less than quarter of a mile from Fayetteville High School and half a mile from the core University of Arkansas campus. The trail will be a connection between the UA campus and other mountain bike trails in Fayetteville, namely Mount Kessler. This location and style of trail will incubate the next generation of mountain bikers and bike advocates.
Volunteer on Trails
These trails were built by professionals but are now maintained by volunteers. We can use your help! Visit our GivePulse page to get involved.