About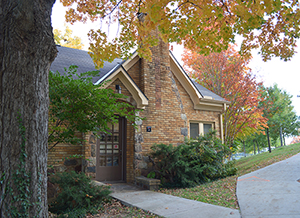 Mission
The mission of the University of Arkansas Office for Sustainability (OFS) is to motivate, facilitate, and coordinate innovation and change through partnerships with faculty, students, and staff across administrative units to create a culture of sustainability.
The OFS uses the campus as a living laboratory for innovation by overseeing the implementation of the University of Arkansas sustainability goals. The OFS convenes the community to share best practices, evaluating and recommends new programs and policies that strive to serve as replicable models. This is in an effort to inspire students and future leaders, as well as facilitating coordination of research initiatives to expand our knowledge of sustainability solutions.
Background
The Office for Sustainability was established in 2007 when the University of Arkansas signed the American College and University Presidents' Climate Commitment. The UA Sustainability Council was then established to help give programmatic and administrative guidance to the Office for Sustainability. In 2009 the Office for Sustainability created the University of Arkansas Climate Action Plan, which outlines the steps necessary to take to become carbon neutral by 2040.
In 2012 Dr. Marty Matlock, professor of biological and agricultural engineering, was appointed Executive Director of Sustainability. He coordinates academic, research, facilities, and outreach sustainability initiatives for the University of Arkansas.
In 2013, Dr. Matlock, along with the Office for Sustainability and the Sustainability Council, drafted a Campus Sustainability Plan to provide a clear path of sustainability metrics, initiatives and academic opportunities.
The OFS can be found at 238 Harmon Avenue, North of the Harmon Avenue Parking Garage and across the street from the J.B. Hunt Building.