Electric Scooters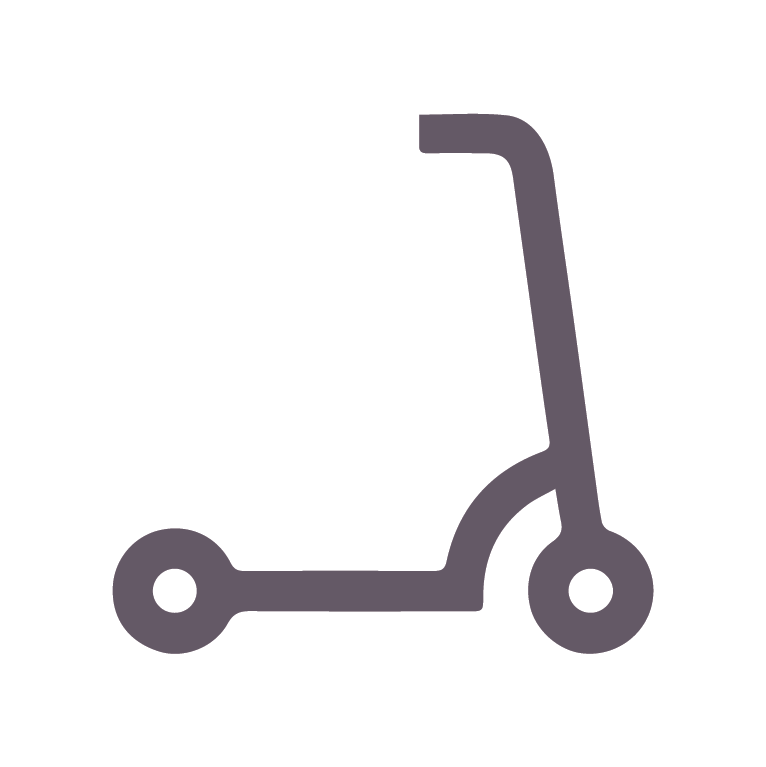 The City Council of Fayetteville recently passed an ordinance allowing electric scooters (e-scooter) shares to operate within city limits. The University of Arkansas is coordinating to ensure a consistent and safe experience for e-scooter riders throughout the community. The following are guidelines for riding and parking scooters on campus. The comprehensive UA e-scooter regulations can be found here. SPIN and VEO are the two e-scooter providers in Fayetteville, and on campus.
Rules for Riders
E-scooters can go where bikes can go—you can ride them on bike lanes, trails, the right side of the road, and sidewalks that are not adjacent to buildings. For the full text of the City's scooter ordinance, click here. Scooter riders should:
Always yield to pedestrians
Be respectful to pedestrians and avoid busy sidewalks
Never use your cell phone while riding
Be aware that the core of campus has a slow zone that brings scooters to a walking pace
Safely take the lane on slow streets around campus
Keep your eyes on the road and both hands on the bars
Be aware of your surroundings and never use headphones
Parking Scooters
Parked scooters should not block sidewalks, ramps, driveways, doorways, loading zones, or handicap access points
Consider the fact that people using wheel chairs need to navigate our community
Scooters must be upright when parked
Park scooters next to existing bike racks
Park on a solid surface to ensure that it stays upright
Please park where other e-scooter users might hope to find one
Electric Vehicle charging
The University of Arkansas Office for Sustainability is partnering with UA Transit + Parking to update our facilities and install a more comprehensive network of charging stations around campus. If you're interested in having better access to EV charging, please let us know more about your specific needs. The UA campus currently has two electric vehicle charging stations.
Location: Garland Avenue Parking Garage Level 1 south end and Harmon Avenue Parking Garage Level 4 west end
Cost: $2.80/hour
Time Limit: 3 hours
Additional Fees: $3 per hour penalty in addition to $2.80/hour for exceeding 3 hour time limit
Users must use their ChargePoint card, the ChargePoint smart phone app, or call the 800 number listed on the charging station to activate charging. After three (3) hours, the system will alert the customer they need to move their vehicle. After three and a half hours, the system will charge an additional $3 penalty per hour for not moving their vehicle.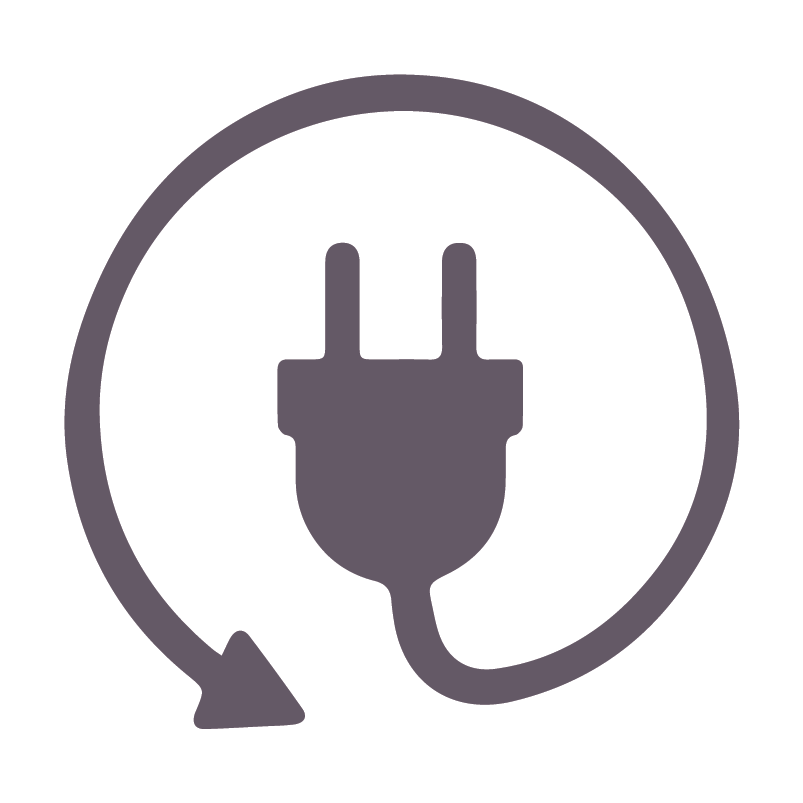 commuter menu
Sustainable transportation starts at your doorstep. Making the choice to use alternative transportation can have many benefits, from personal help to carbon reduction. The majority of University of Arkansas students choose to walk, bicycle, carpool or take a bus to class rather than drive. These alternative modes of travel are more environmentally friendly, foster healthy lifestyles, and are less expensive than driving.
The Office for Sustainability offers a Commuter Menu, allowing students and faculty who regularly commute to the the University of Arkansas to receive a door-to-door comparison of all their transportation options. To receive your personalized menu, fill out the form below.