DINING HALL COMPOSTING
In 2017, Chartwells Dining incorporated a behind-the-scenes composting program in partnership with the city of Fayetteville. This program is the continuation of a successful composting pilot program in 2016. Chartwells is currently composting in Brough, Fulbright, Pomfret, and the Union dining halls. The program allows the UA to not only divert food waste from the landfill, but to reduce greenhouse gases released by decomposing waste. From 2016 to mid-2019, Chartwells has diverted approximately 252 tons of organic waste from the landfill!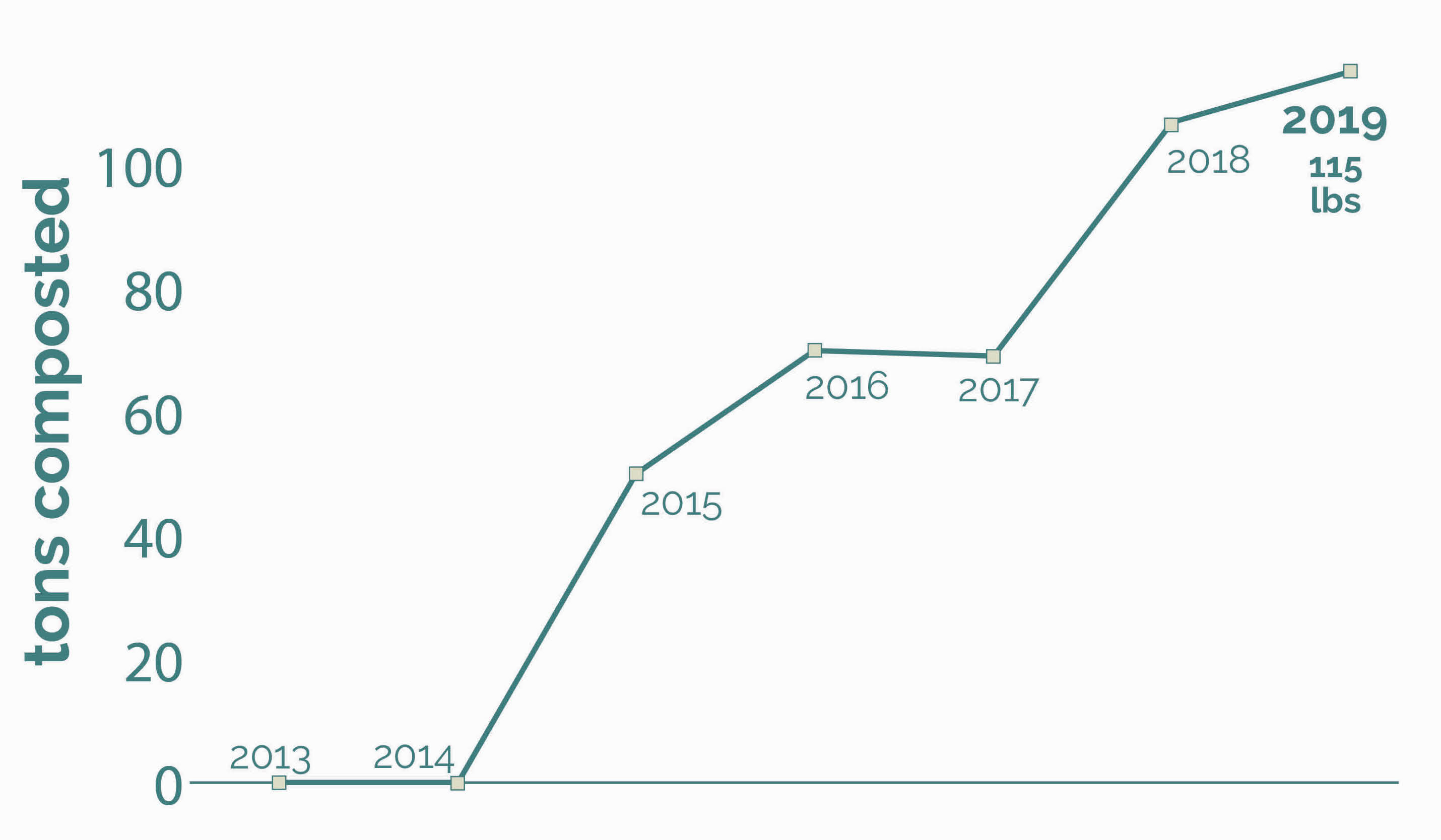 Composting in Fayetteville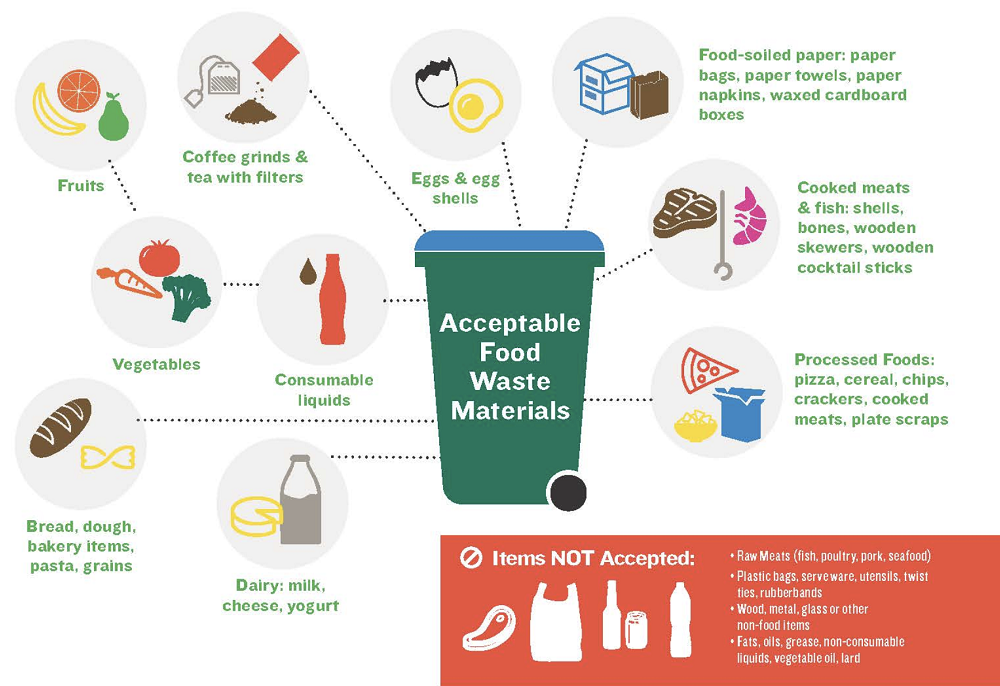 The City is working hard to meet an important goal of diverting at least 40% of all waste sent to the landfill by 2027. Composting is essential to this goal because food waste makes up 18% of the total waste Fayetteville sends to the landfill.
The dropped off food waste will be combined with the commercial food waste collection and processed into nutrient-rich compost available for purchase. For residential collection, City staff recommends placing materials in a lidded container and dropping off once a week to reduce odors.
Compost can be dropped off at two locations:
Marion Orton Recycling Center
735 W. North Street (between Gregg and Leverett Avenues)
Compostable food accepted Monday – Friday, 8 a.m. to 5 p.m.
City Compost and Mulch Facility
1708 S. Armstrong Avenue
Read more about City of Fayetteville composting here.