DINING HALL COMPOSTING
In 2017, Chartwells Dining incorporated a behind-the-scenes composting program in partnership with the city of Fayetteville. This program is the continuation of a successful composting pilot program in 2016. Chartwells is currently composting in Brough, Fulbright, Pomfret, and the Union dining halls. The program allows the UA to not only divert food waste from the landfill, but to reduce greenhouse gases released by decomposing waste. From 2016 to mid-2019, Chartwells has diverted approximately 252 tons of organic waste from the landfill!
Composting in Fayetteville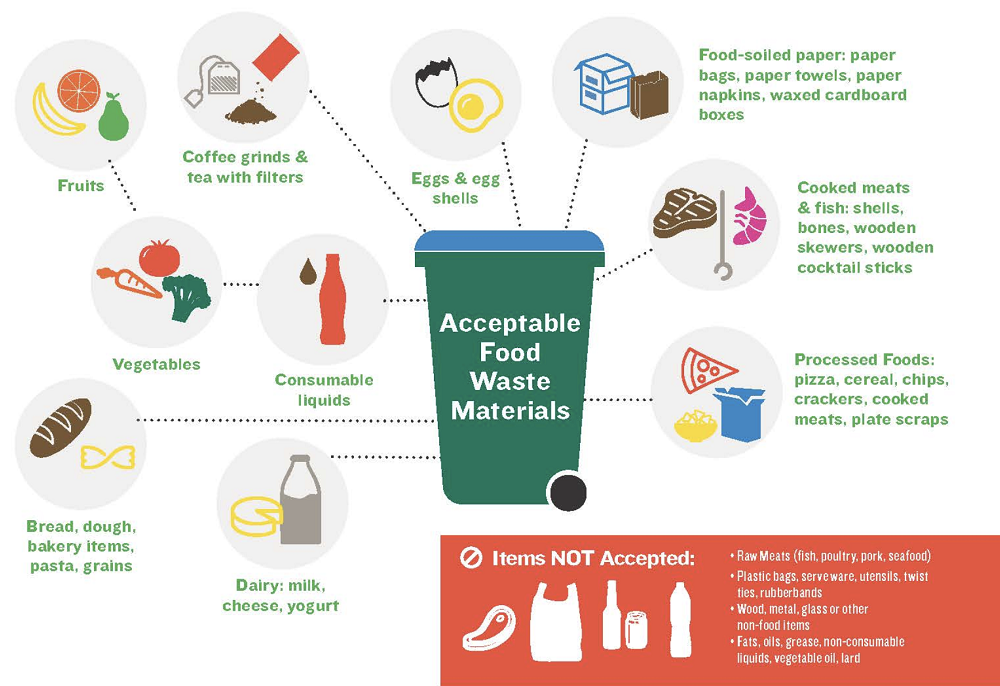 As part of the City of Fayetteville's Solid Waste Reduction, Diversion and Recycling Master Plan (SWRDRMP), a food waste composting pilot was approved through the Arkansas Department of Environmental Quality. The Recycling and Trash Collection Division collected food waste materials from the University of Arkansas, The Fayetteville Senior Center, Happy Hollow Elementary, The Farmer's Table, The Green House Grille, Woodstone Pizza, Starbucks on Martin Luther King Blvd, Arsaga's at the Depot, and Khana Indian Grill.
The pilot utilized a style of composting called Modified Static Aerobic Composting which used enzymes provided by Harvest Quest. During the several month pilot, the Recycling and Trash Collections Division analyzed the ability to conduct a City wide program. Yard waste was also used in the pilot.
You can read more about Fayetteville's composting pilot here.