Sustainability Research Experience for Undergraduates
Sustainability Research Experience for Undergraduates
Background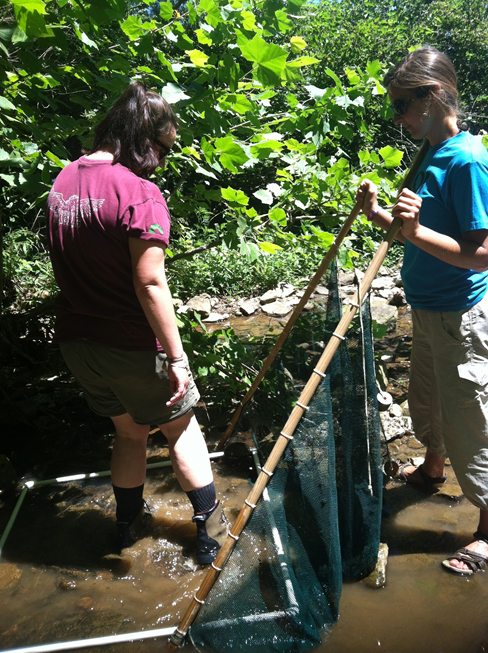 The Office for Sustainability has worked with faculty across the U of A for the past seven years to provide summer Research Experience for Undergraduates (REU) programs. These programs focus on sustainable agricultural systems, funded by United States Department of Agriculture (USDA), and the assessment and sustainable management of ecosystem services, funded by National Science Foundation (NSF).
Structure
During the summer of 2014, 19 undergraduate students from across the country attended the program. The program begins with a three-day immersion course in Experimental Design and Exploration of Sustainability Ethics and is followed by an eight-week Research Experience. The program concludes with a science communications symposium, where students present their work to one another and to their faculty mentors.
The goal of the REU program is to expose undergraduate research process by taking them through the steps of developing testable hypotheses, data collection and analysis, and scientific communication in the form of oral presentations and written manuscripts. Each student is paired with a University of Arkansas faculty member and works on projects in fields ranging from biofuel development and carbon sequestration to life cycle analysis and certified organic growth medium production.
Fostering Community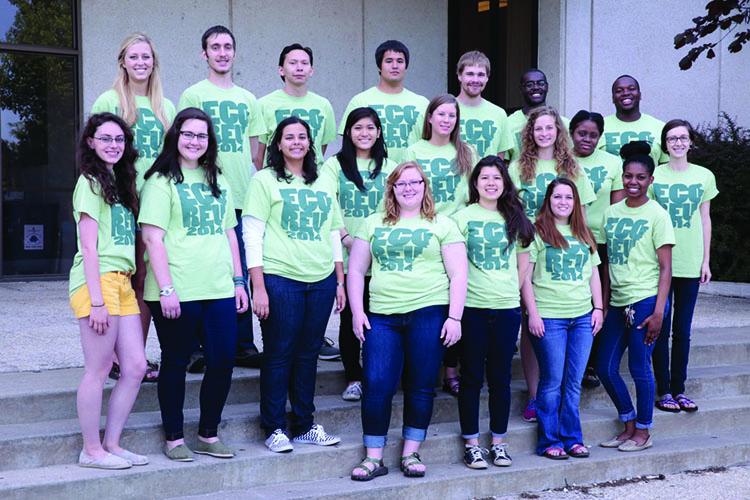 Participants were purposefully selected from a variety of schools and backgrounds. Students were not segregated by preparedness but rather encouraged to use the full resources of the U of A to tackle obstacles in small groups, discovering strengths in each other and the wisdom of their mentors. By the end of the program, several participants remarked that their research experience taught them the importance of building relationships within a scientific community. Specifically, one student commented that "success in science comes from hard work and collaboration with others." Others mentioned that their peers taught them useful skills and how to communicate scientific concepts more effectively through discussion. Another student remarked that their experience "clarified how much of a community there is for research."
From its inception, this REU program has sought to provide research opportunities for students who are underrepresented in science, technology, engineering and mathematics (STEM) fields, including Native Americans, African Americans, and women. Moreover, this program aims to foster stronger ties between the University of Arkansas and other colleges and universities across the US.
Outcomes
The success of the group to work as a cohesive unit demonstrated the value of the diversity that the program sought to achieve. By the end of the summer, all students were able to present their findings and take questions from their audience. Each student took away a refined set of skills enabling them to apply the scientific method to their areas of study. The program has matriculated more than 100 undergraduates as of 2014, and many have gone on to pursue graduate degrees in science and engineering fields.