Events, Competitions, & Outreach
Events, Competitions, & Outreach
Campus Sustainability Day 2014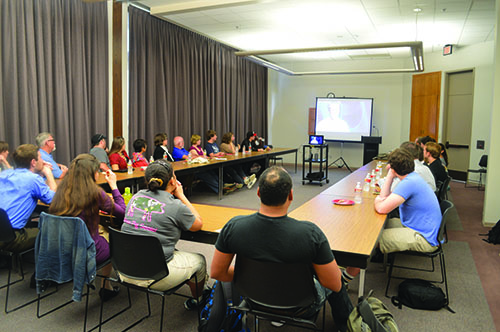 Attendees learned about the benefits of eating insects while sampling some themselves at the 2014 Campus Sustainability Day "Lunch & Learn" event.
Bike Fest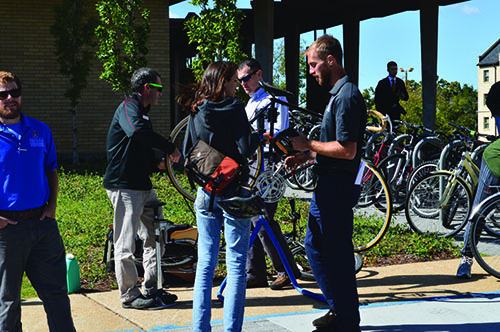 An event aimed at promoting bicycling on and around campus, Bike Fest included food, bike races, prize giveaways, and the "fix-a-flat" contest.
Earth Day 2014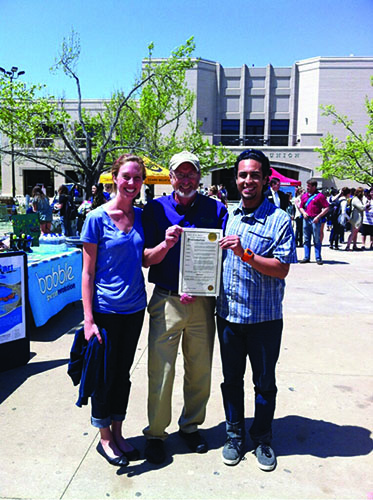 The Office for Sustainability at the University of Arkansas held its third annual Earth Day Fair on Tuesday, April 22. The fair was well-attended by community and campus organizations and businesses who all share a common interest in sustainability. Fayetteville Mayor Lioneld Jordan (pictured above, center) addressed the vendor fair audience, presenting a proclamation for Fayetteville's Earth Day.
RecycleMania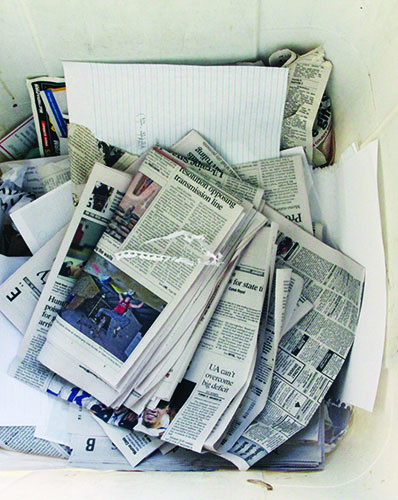 RecycleMania is an annual nationwide competition for universities to reduce waste and increase campus recycling rates, sponsored by the nonprofit organization RecycleMania, Inc. The 2014 competition began February 2 and ended March 29. The U of A placed fourth in the competition, with an 18.7% diversion rate.
Campus Conservation Nationals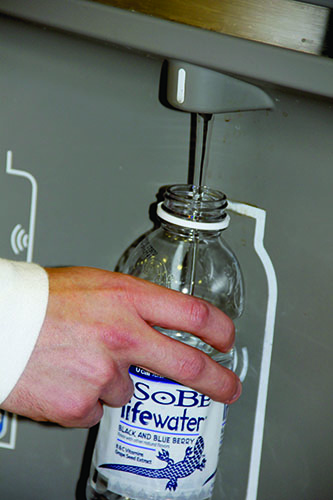 Campus Conservation Nationals, a three-week energy reduction competition among campus residence halls, began on March 31 and ran through April 20 at the University of Arkansas. The competition is part of a nationwide effort at colleges and universities worldwide promoting electricity and water reduction. The event is jointly organized by the U.S. Green Building Council, Lucid, National Wildlife Federation, and the Alliance to Save Energy. The U of A Residents' Interhall Congress (RIC) hosted the competition among its 18 residence halls on campus. A hydration station like the one pictured above was awarded to the winning residence hall.
Project Clean Plate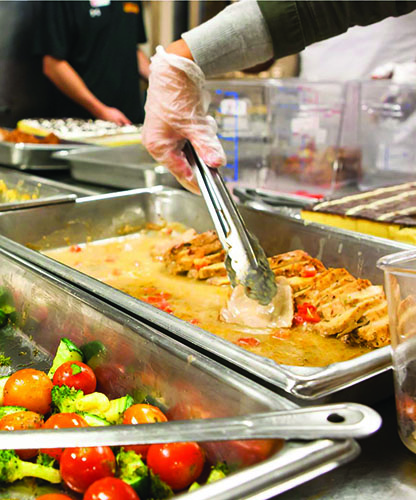 During the spring of 2014, Chartwells, the U of A campus dining services provider, worked with the OFS to promote Project Clean Plate, an event to educate students on the U of A campus about food waste.
Project Clean Plate takes place over a five-week span in the spring semester each year. Volunteers were stationed in the two dining halls to educate students about food waste and its impact on the environment; they also offered pledge cards for students to pledge to reduce food waste. Each week the pledge cards were entered into a raffle.